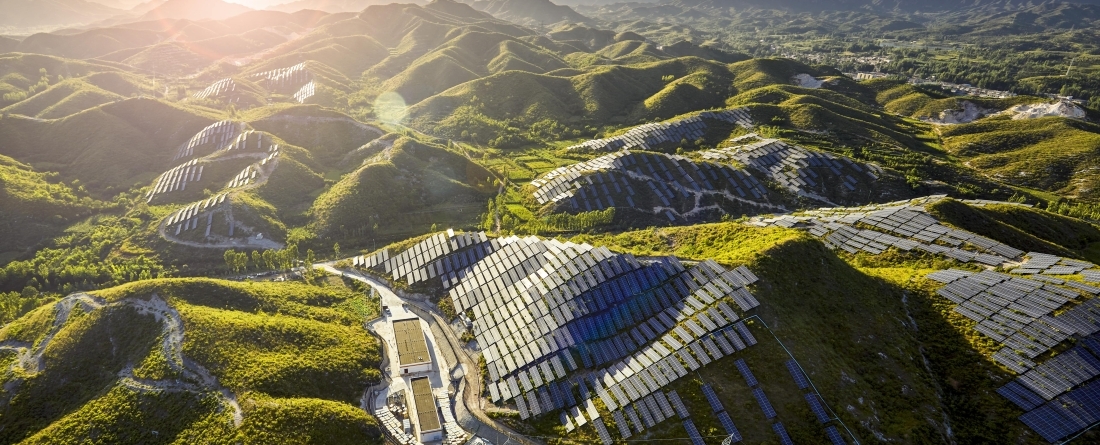 Energy Foundation China launched a new report today, China's New Growth Pathway: from the 14th Five Year Plan to Carbon Neutrality, a major deliverable of the Long-Term Strategy Task Force. It provides an overall picture of the pathways which support China's carbon neutrality goal and its new vision for growth and development. The report identifies both long-term sectoral strategies and near-term actions to prepare China to achieve carbon neutrality before 2060. 
The report, with contributions from 21 authors from 8 different organizations, was led by Energy Foundation China and coordinated by the Center for Global Sustainability at the University of Maryland.
The report argues for an integrated economy-wide decarbonization, in which China not only meets its carbon neutrality target, but also achieves a broader vision for growth and development. Strategies such as transitioning away from fossil fuels, increasing sustainable transport, and modernizing China's industry can be combined to deliver on multiple goals—from clean job growth and prosperity to cleaner skies and improved health to energy security. Meanwhile, the global and domestic trends which China is experiencing, such as rapid urbanization and a growing middle class, demand immediate and coordinated actions.
"China's carbon neutral goal is just one part of China's larger economic transformation, yet it sets the foundation for widespread growth and development," said CHAI Qimin, Director of Strategy and Planning at National Center for Climate Change Strategy and International Cooperation (NCSC). "China is already leading on innovation, and policymakers can learn from this process and apply it to developing new clean technologies and sustainable infrastructure."
"Carbon neutrality is an economy-wide challenge and substantial actions need to be undertaken across all sectors of the economy", said Leon Clarke, Research Director of the Center for Global Sustainability at the University of Maryland. "Taking actions like phasing out coal power in lieu of renewable energy or transitioning to low-carbon transportation will support other development goals such as improved air quality and international science and technology leadership."
China's 2060 Pledge is a significant contribution to the world's effort in limiting warming to 1.5°C. However, actions must be taken swiftly.
"The 2060 goal will support global efforts to limit warming to 1.5°C," said FU Sha, Program Director of Low Carbon Economic Growth, Energy Foundation China. "But to do this, China needs to take actions now and to meet the global call for accelerated climate action. There is no time for delay."
"The global team behind this report shows how China can be a strong example to the rest of the world on how innovation, low-carbon strategies, and accelerated action can lead to an economy-wide transition and broad prosperity," says report author Sha Yu, Co-Director of the China Program at the Center for Global Sustainability at the University of Maryland School of Public Policy.
China is poised today to accelerate its transition toward a clean, vibrant economy that provides a new growth pathway. "EF China will continue to support research for an "all-win" pathway for deep decarbonization in China, facilitate the green, low-carbon transition of the Chinese economy, and help 'tell the China New Growth Story,'" said ZOU Ji, CEO & President of Energy Foundation China.
The report was supported by our partners at the China Academy of Transportation Sciences, Harbin Institute of Technology, Innovative Green Development Program, International Institute of Applied Systems Analysis, Renmin University, and Tsinghua University.
Learn more about the Center for Global Sustainability