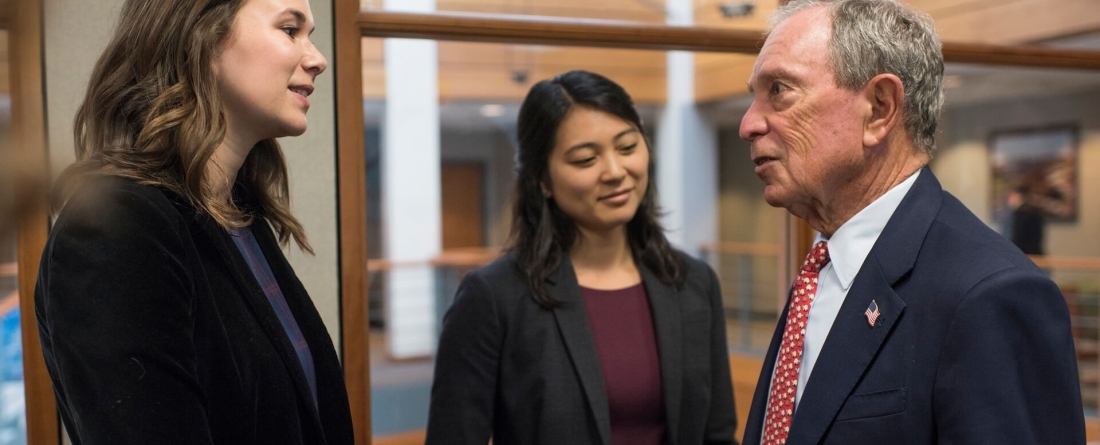 New York - April 9, 2018 – As the world moves forward in the shared mission to stabilize our climate by reducing carbon emissions, a new report by the Center for Global Sustainability (CGS) and Bloomberg Philanthropies released at the Bloomberg New Energy Finance Future of Energy Summit concludes that over 1300GW of coal-fired electric power capacity must be rapidly retired to meet the goals of the Paris Agreement. This coupled with a dramatic reduction in plans to construct new coal power plants will give the world a chance to limit global temperature increase to well below 2°C. 
While coal power construction is slowing, driven by smart policies and the growing investment in renewable energy, there are still large amounts of existing and planned growth that will prevent the achievement of our goals.
"Moving off of coal strengthens the economy and saves lives," said Michael R. Bloomberg, UN Special Envoy for Climate Action. "We're making progress, but we need to do more, faster, if we're going to reach Paris goals and avoid the worst impacts of climate change. The data in this report will help make that possible by outlining the scale of the challenge and highlighting opportunities for action."
CGS has assessed the current trends of global coal power development and how these trajectories will affect national and global goals. Key findings include:
Despite declining coal trends in some parts of the world, coal power is still growing globally and in many key countries. By 2030, total global emissions from coal production could increase by nearly 10% from current levels.
Reversing coal expansion creates a window to collectively reach NDC targets. The equivalent of 3.0 GtCO2e in greenhouse gas emissions can be avoided if countries cancel proposed coal projects that are currently in early development stages.
Countries must accelerate the retirement of existing coal capacity to limit warming to below 2°C.
"Reaching our global goals for climate is still possible," says Nate Hultman, director of CGS. "Immediate action to cancel currently proposed, but not yet built, coal power plants would allow us to achieve those goals at a much lower cost, if also combined with accelerated retirements and clean energy deployment."
Read the summary for policymakers, "The State of Global Coal Power: Proposed New Capacity and Power Sector Decarbonization," and visit stateofglobalcoal.org for the full report and snapshot.
--------
The Center for Global Sustainability, based at the University of Maryland School of Public Policy, integrates research and policy analysis to inform global, national, and local discussions on climate, energy, economic development, and sustainability. Our location in Washington, D.C., research network, international policy expertise, and connections with key countries ensure that our research has immediate and significant impact on global and national policy processes. Follow us on Twitter and Facebook.
Bloomberg Philanthropies works in over 120 countries around the world to ensure better, longer lives for the greatest number of people. The organization focuses on five key areas for creating lasting change: Arts, Education, Environment, Government Innovation, and Public Health. Bloomberg Philanthropies encompasses all of Michael R. Bloomberg's charitable activities, including his foundation and his personal giving. In 2017, Bloomberg Philanthropies distributed $702 million. For more information, please visit www.bloomberg.org or follow us on Facebook, Instagram, Snapchat, and Twitter.